As part of our founder interview series, we speak with Shereen from Hide The Label about creating a sustainable fashion brand with her brother.
How did your previous experience working in the fashion industry influence the ethos of Hide The Label?
After both working for high street retailers and seeing the damage caused by fast fashion we realized that there needed to be a shift in thinking about the way that we design, the materials we select, and their impact on the environment.
What is the significance of the name Hide The Label?
When Ryan was once on set modelling, a stylist asked him to hide the label from something he was wearing. He thought it would be a good name for the brand and it stuck. We both decided it represented our ethos - that fashion should be more about the garment itself and how it makes you feel, rather than about "who are you are wearing."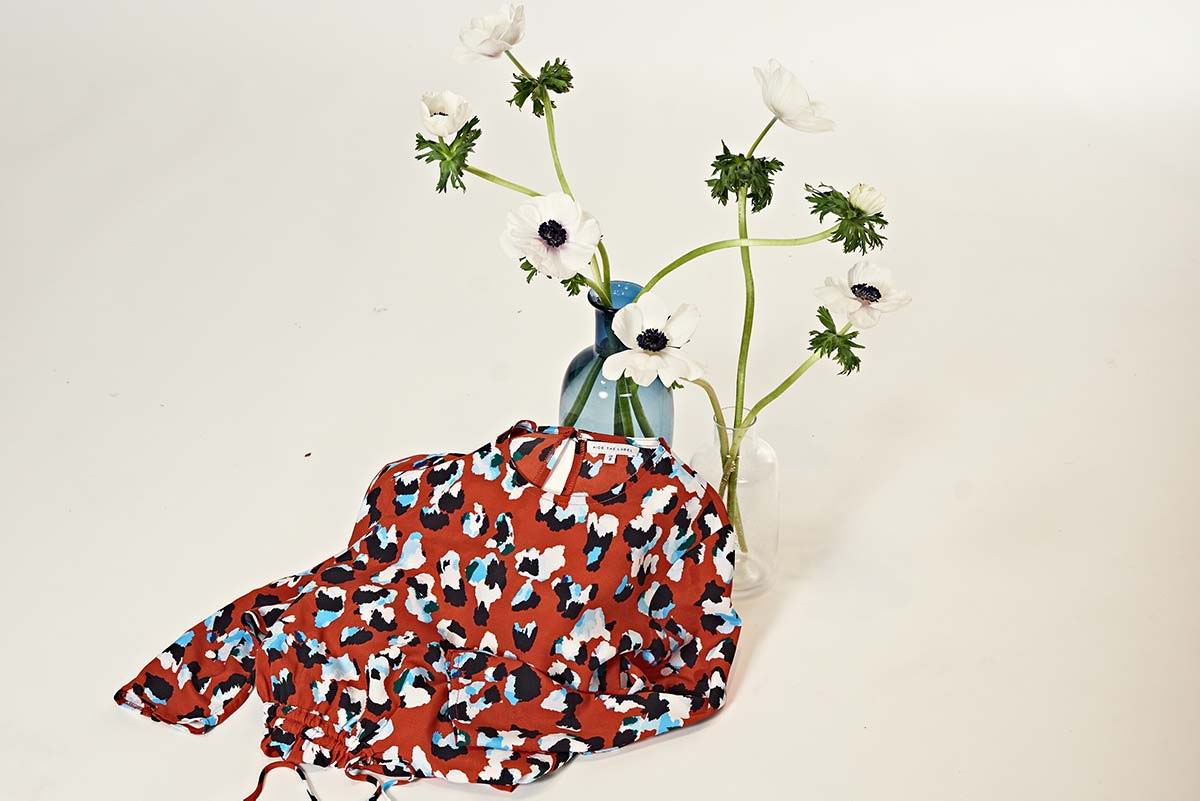 How would you describe the aesthetic of Hide The Label?   Who do you envision wearing your brand?
Although the label is still fairly young, we hope to continue to create pieces that appeal to every woman regardless of age, shape and style. We create slow fashion pieces that aim to make the wearer look and feel great for season after season. We want our customers to keep and cherish Hide The Label garments and continue to go back to them as their favourite go to pieces.
What is your favourite piece in the collection, and why? 
I personally love the Rosa maxi dress in all three prints, it's such a versatile piece that can be worn with flats and big floppy hat to the beach or heels and a clutch to a wedding. It's my go to when I want to feel feminine and wear something floaty.
Where do you get your design inspiration? 
All of our inspiration so far comes from nature. We both love being surrounded by flora and fauna and get inspired by our travels - so tropical surroundings, as well as the English Countryside where we both grew up. I wouldn't say that the design was typically English, although the shapes are more suited to a British climate. We have both lived and worked in different countries around the world which have naturally had an influence on what and how we design.

'Ethical Fashion' can be a bit of a buzzword. What does 'ethical fashion' mean to you, and how does "Hide The Label" embody this definition?
Ethical fashion means we consider how every aspect of our business impacts the environment, the people that make our clothes and the people that buy our products.
We have worked with the same suppliers from day one and continue to build our relationship with them to ensure that we are all on the same page when it comes to sustainability.
We consider how our designs, materials and processes impact the environment around us. We also consider animal welfare, how others can benefit from our business for example we donate surplus stock to charity and lastly how we package and transport our goods.
Why is printing on fabrics better than dying fabrics? 
Direct digital printing uses gas to penetrate water based ink into our cloth.
We choose not to dye fabric as it uses vast amounts of water and also can release chemicals into the environment.
You also work with your brother on this project.  What is it like to work with a sibling? 
We are very like minded and always try to consult one another on pretty much everything, however we both have particular strengths. We are both very creative people, so we bounce ideas off each other frequently.
Ryan tends to be more technical and business minded, taking lead on imagery and a lot of the backend things, while I - having worked in the fashion industry for many years - handle design, production, social media and the PR side of things so it kind of works as an even split.

What advice would you give to other designers trying to promote sustainable fashion?
Really understand the market, your product and your supply chain. If you can think and act sustainably within all three areas you can really make sure that the product will be as sustainable as possible.
How can we effectively promote the slow fashion philosophy? 
Making sure that the clothing you buy will last, not just physically because of the quality but also it should take you through different seasons and different occasions. Even though Hide the label clothing is built to last we like to educate our customers on how to make their purchases last even longer with repair tips and how to wash sustainably.
How would you like to see Hide The Label grow in the future?
We are aiming for 100 percent of our fabrics to be made with either a biodegradable or renewable source for our next collection. We are now at 80 percent. We are currently sourcing Corozo buttons which are 100 percent natural for any future styles that require buttons.
We also have plans in the near future to offer customers an area on our site to re-sell/swap their Hide The Label purchases to help with a reduction in landfill. We think this will be great when there is demand for limited edition and small run items in the collection.