As part of our founder interview series we talk with Manuel de las Heras about his family business, the Mediterranean way of life, and the inspiration behind LOFS.
You offer both traditional shoelaces, as well as 'lazy laces' that you don't have to tie! Who came up with this idea and what kind do you like to wear?
Well, when we were thinking about the architecture of what we would love our brand to have, we thought it might be interesting and useful to offer different laces in different colors. The elastic laces are for those more "lazy" because you don´t have to tie them. The traditional ones are for people who like old fashion style. As both come in different colors, you can customize your sneaker every single day if you want.
What inspired you to launch LOFS? What were you doing before this?
To launch LOFS we were inspired by the Mediterranean way of life. Before creating it, we lived abroad for quite a time and we realised that even though in other countries productivity is more efficient than in Spain, here we have a special way of life that allows us to enjoy little moments with great pleasure.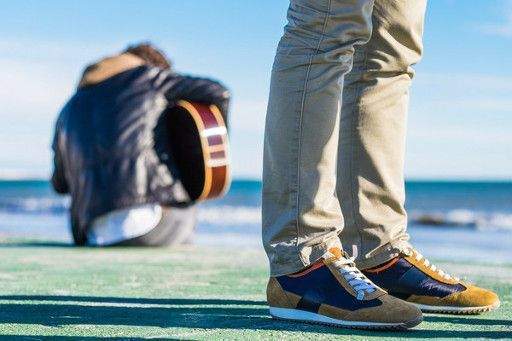 Where do you find your design inspiration for LOFS shoes?
We have many different sources where we get the inspiration for designing LOFS Style, but all of them are related to the Mediterranean lifestyle.
And we can find inspiration just by staring deeply at a sunset in front of the sea, having beers on a terrace with friends while we are laughing loud or just reading books in a stylish café on an open terrace. We are aware that life is one and short (that is the reason of our social cause) so we have to live it intensely. As you say in English: "Work hard, play hard".
3% of all of all LOFS´ profits is allocated to LOFS IMPULSE. What does LOFS IMPULSE do and why did you create it?
We have signed a convention with the Spanish Association against Cancer (AECC). First of all, we have changed the terms of the agreement. Knowing that the profits of a company are a long-term thing, we have altered the conditions and now we do not offer the 3% of our profits but 1% of billing instead. With that movement, we assure you that with every pair of LOFS that you buy, instantly you are bestowing 1% of the price to our cause without waiting if we have profits that year.
We wanted to make a strong move ahead in our cause, even if it´s more difficult to us in terms of profits. Creating this idea was pretty simple. Our father is a well-recognised oncologist in Spain that has spent his whole professional career investigating against cancer. In our family we are three and none of us chose the path of medicine. So, when creating our corporate responsibility, we definitely agreed that investigating against cancer should be the cause we support.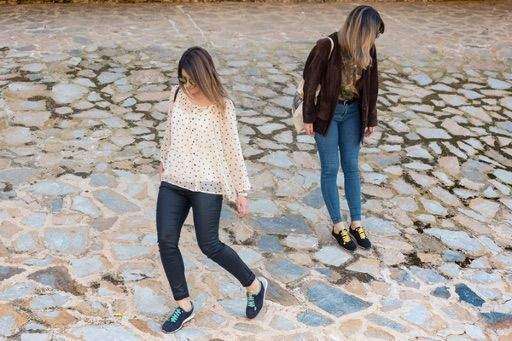 Since inception, you have dedicated yourself to creating limited edition, handmade products. Why was this important to you from the beginning?
We believe that costumers need to know who is behind the products they are buying. They need to be sure that in the process of manufacturing, every phase is made respecting human labour rights. For that, we focus so much energy on making deep relationships with all of our suppliers, factories, etc. to make sure that things are done in the correct way.
We are 100% fans of the WIN WIN strategy and in order to achieve that, we have relationships based on professionalism and confidence.
How does handmade production influence the style and feel of each pair of LOFS shoes?
There is a phase in the production of our shoes that is handmade. The sewing process offers the client a standard of quality and simultaneously enforces local development, one of our biggest priorities.
Not only do you produce LOFS shoes in Spain, you also source your materials locally. What are the benefits of sourcing and producing locally, and what are the main challenges?
The benefits to the costumers are both getting a product finished with top quality and knowing that with each acquisition they are supporting fair trade and local development putting another little grain of sand towards a much more sustainable planet or way of life.
The challenges regrettably are many, but we can summarise them in the high prices of supplies, difficulty accessing some components and the massive and powerful competition that come from other countries who don't respect these fashion practices.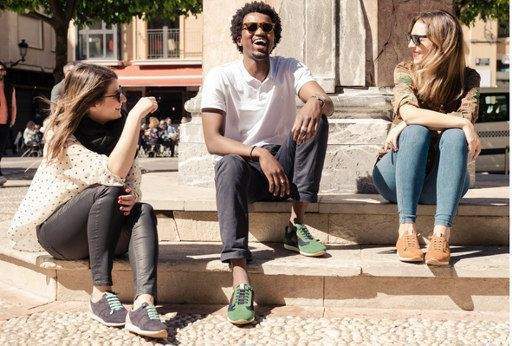 What is something that might surprise us about LOFS or its founders?
We have to say that is a tricky question and we guess that should be answered by someone else, not us. But we may say that knowing that we are coming from different backgrounds, we put all our passion and work into making our brand real. We are still a little company, but in terms of lack of sleep, hard working and positivity, we do not envy big companies.
An established set of principals including fair labour and local development governs LOFS Shoes. How can we motivate other companies to embrace higher ethical standards for themselves?
When you run a start-up, you should think that there are many core principles but mostly two. Going for price or for values. Choosing the first one will probably allow you instant success. But ultimately a time will come when someone else will make the same thing as you but 5 cents cheaper. And when that happens, you will have no argument to fight against.
On the other side, choosing the value process will assure you a tougher way and probably won´t get good outcomes any time soon. (We spent over 6 months to create the architecture of LOFS). Because the price will be a bit higher than other brands, because people will care little about sustainability, etc. But sand-by-sand, hard work and hard work, one day will come when someone will really appreciate what you are doing. And in that case, it is very difficult to overshadow you because your value proposition is not price, but your principles.
What do you hope to see for the future of LOFS?
We want to make that step forward we've been talking about before. To feel that people like our brand, our sneakers and principles not only in Spain but all over the world. We are now in a phase of retail expansion and it is working quite well. Therefore, we are producing some new models and we are very excited about them. As soon as we have them in our hands, we will make sure to let you know.