As part of our founder interview series we interview Lara and Julie from AmaElla to find out more about their ethical lingerie brand and what drives them and their business.
You two were friends first, and then created AmaElla together. How did you know each other before and what is it like to run a company with your best friend?
We met whilst studying for a Master's in Marketing in Madrid. After working together on a few projects, we realised what a great team we made and how comfortable we felt with each other.
Running a company with your best friend is a bit like running a company with your brother or sister, but without the family bond. The high level of trust, mutual understanding and shared values has formed the foundations of our relationship. We shared a common vision to make a difference, and AmaElla was born.
You both have backgrounds in fashion. When did you become interested in focusing on sustainable fashion in particular?
Julie has a background in Fashion and I just have a passion for it. Julie's previous job as a buyer involved her in everything from the design concept to the clothes arriving in the store. Frequently visiting and negotiating with factories in the Asian garment manufacturing hub, Julie experienced first-hand the ins and outs of fast fashion. Over time, it just got to a point where she could not see herself being part of that anymore. There must be an alternative to this, she thought.
Myself, I have always had a strong conscious about sustainability. Thanks to Julie, I realised the great impact on the planet and the people of the fashion industry. It was like a realisation moment. When I thought of sustainability before, I thought of topics such as energy, food, water, and waste, never about fashion.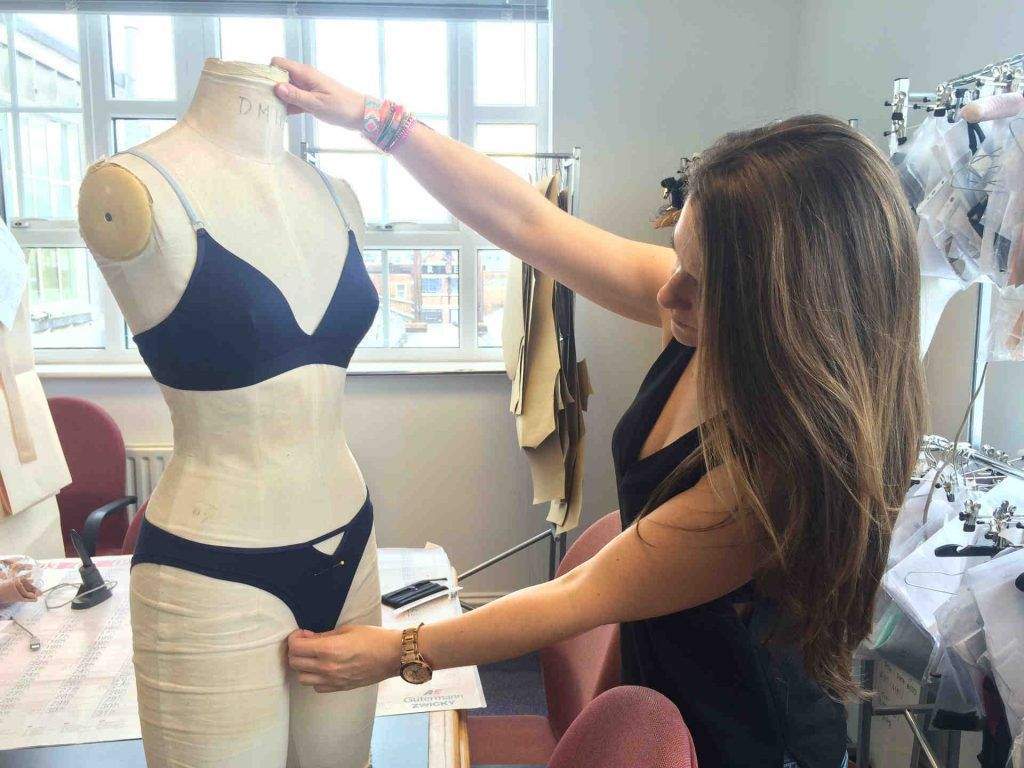 What is the style inspiration behind the AmaElla collection?
Nature. We look at the elegance and poetry of nature. Nature can be exotic, savage, and many other things, but we like to look at the beauty and peacefulness of botanical gardens, meadows, and riversides. We are all about natural fibers, floral prints, and refined simplicity.
How do you hope women feel when wearing AmaElla?
We have put a great amount of effort behind our designs to make women feel comfortable and pretty. At Amaella, we have an obsession about quality, which is our number one priority. We look for the best long lasting quality materials and we follow a very diligent fitting process to deliver the best product we can. We aim for an all-round final product, something beautiful, of great quality, minimum environmental impact and maximum social impact. This equation is translated to our products and the feedback we received from our clients verifies that. Many women even say that they feel as if they wear no bra with our soft triangle model, and nothing makes us prouder than that.
'Ethical Fashion' is a bit of a buzzword. What does it mean to you?
It is indeed, and we hope that will change over time. For us, ethical fashion means meeting the needs of the present without compromising the needs of the future. It is all about respect, fairness, and dignity. Under these values everybody wins in the long run, and that is what we are here for, the long run.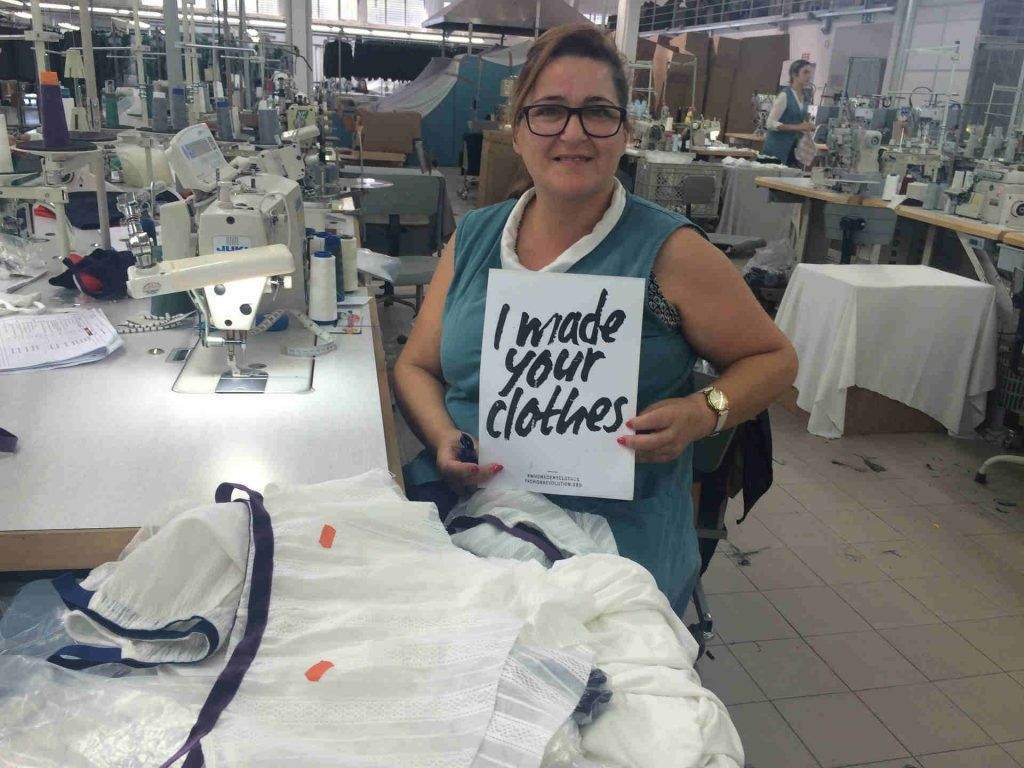 How does AmaElla embody your ethical fashion philosophy?
Ethics and sustainability are at the core of our values and our motivators. We exclusively work with organic cotton (GOTS) and factories that comply with strict social criteria. Such as our manufacturer in Portugal who is GOTS certified and our manufacturer in London who is a not-for-profit enterprise focused on training and development of skills in the fashion industry. By putting such high standards, we make our lives harder but we cannot see ourselves doing this any other way.
What do you see as the biggest obstacles preventing higher ethical standards in the fashion industry today? 
As any big change, it is something that requires time and does not happen overnight. Nevertheless, I believe there are some barriers today that prevent sustainable and ethical fashion to develop further. Firstly, consumers are used to cheap fast fashion and that is something difficult to revert. Many people are used to buying cheap clothes frequently and getting rid of them after a short period of time. We have evolved from the generation of my grandmother who sewed her own clothes to a generation that shops weekly to wear the latest ephemeral trends. Quality and long lasting are not attributes valued in today's marketplace.
Moreover, people do not tend to pay much attention to where their clothes come from or the material they are made with. Secondly, there is not enough support from the government. The garment industry relies on globalisation and inequalities among nations. This makes the abuses on people and the environment a global issue, with the need of a global solution. There have been some steps forward but we are still a long way away. Lastly, I believe there is need for more choice. With still relatively few ethical fashion brands, there is a demand for more variety and styles catering to all tastes.

You ran a successful crowd-funding campaign that surpassed its funding target. What advice do you have for other social entrepreneurs who want to launch an ethical fashion brand?
We actually developed a cheat sheet about starting an ethical fashion brand and please get in touch if someone wants to have a look at it. Our advice would be to do the same as launching any other company and just be aware that you are putting a handicap on your operations. The fashion industry's infrastructure is not designed to nurture ethical brands, which makes operations harder. I would empathise the need of a good dose of optimism and resilience. Everything that could possibly go wrong most likely will, and it is important to look at those moments as learning opportunities.
What is your proudest moment since launching the ethical lingerie brand AmaElla?
I think when we saw our final prototypes was our first moment of proudness. After so much research, sourcing and endless fitting sessions, looking at AmaElla's first lingerie items felt amazingly rewarding. Then I would say receiving all of the positive feedback and pictures of our customers congratulating us. This is probably the proudest moment.
As a young company, how would you like to see AmaElla grow in the coming years?
We would like to be able to recruit a great team and establish the company culture that reflects our idea of good business. We would like to scale up and expand our lines to new categories to be able to have a wider reach and impact.