As part of our founder interview series, we speak with Lina and Jenny from Arya Candles about creating a natural candle that helps empower women in war-torn countries.  
People will be surprised to learn that Arya Candles is run by a mother and daughter duo! What inspired you to team up and launch Arya Candles?
Our business happened by accident really! After coming home from a holiday, we had a power cut for a few days. We were burning a lot of candles and we started to think about how they're made, and what they're made from. We decided to do some research, and start making our own, with natural wax! And that's how the first Arya candle was born.
What is it like working with your mother/daughter? 
Our business journey has been a rollercoaster of ups and downs, however, we are always there for each other. We were close before we started the business, and we have had so much fun together along the way.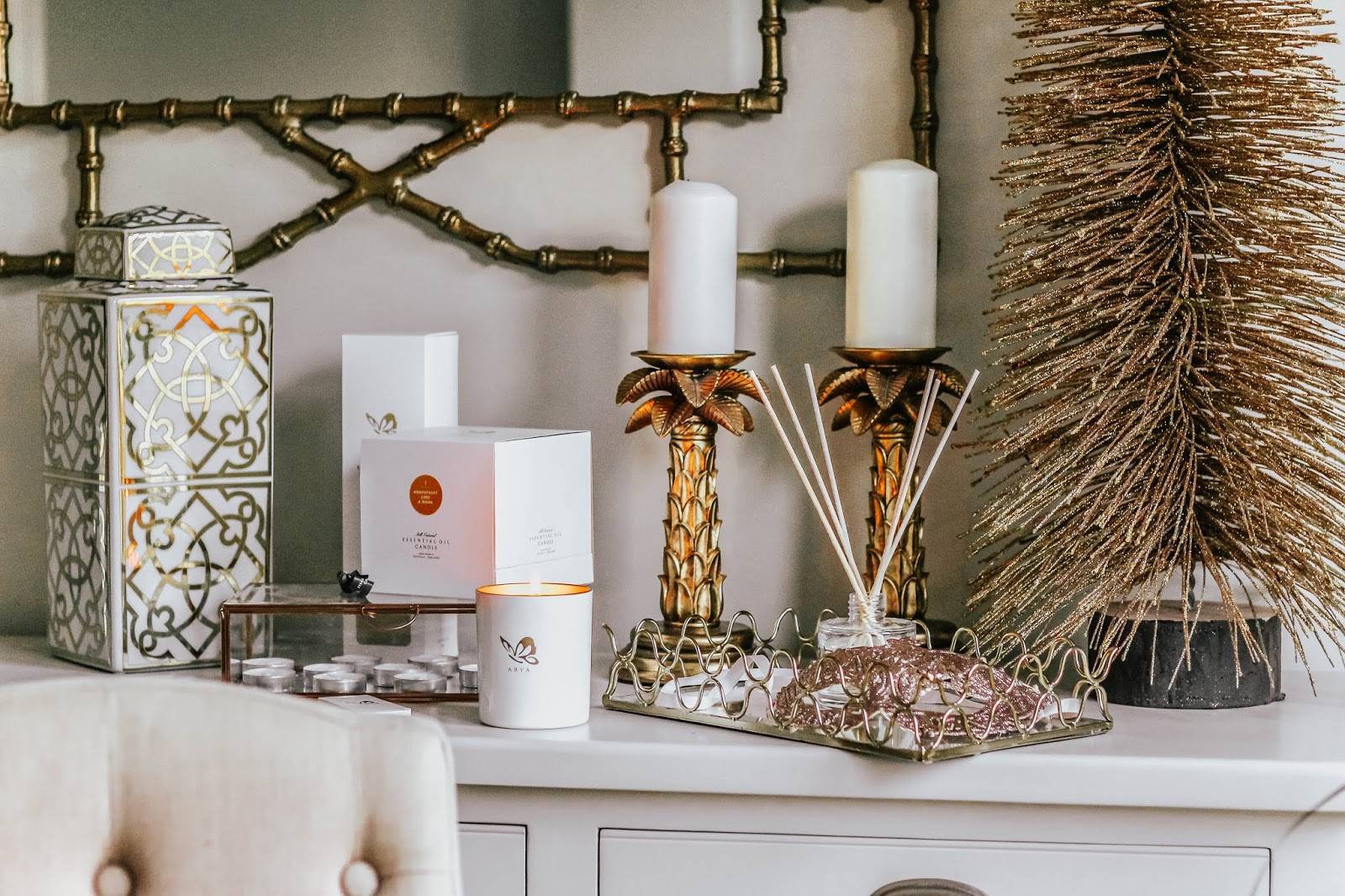 Speaking of women, how do Arya Candles help to empower women?
We are passionate about women's empowerment and working ethically. We decided to support women in former war-torn countries via the amazing charity Women for Women International. They reach out to women struggling with poverty and violence, who are denied basic education and health care. Through a year-long training programme, the women can find new opportunities to strengthen themselves, their families, and their communities. By learning a skill and how to run a business, the women go on to be able to afford schooling for their children.
Why was it important to you to create a socially responsible and ethical business?
We have both always been driven by ethical values. To us, there was no other option aside to create a business that we consider socially conscious. Unfortunately, a lot of big business is driven by power and money, so we also wanted to encourage other small businesses to 'do the right thing' and consider giving back to their local or global community. Previously to Arya, Lina had set up the 'Conscious Business Association', which educated people about how to do business mindfully and ethically.
What inspired the name Arya?
The word Arya is Sanskrit and means pure, precious, and noble. When we first started the business, it seemed to incorporate all the values that we wanted in the company. The name 'Arya' has evolved to describe a kind-hearted person who oozes compassion, has deep respect for nature, and cares about ethics in business.
How do you ensure that the ingredients you use are sustainably and ethically sourced?
All our packaging is recyclable. The ingredients in our products are all natural and biodegradable. Where ever possible we have used local suppliers with whom we have built a professional relationship and therefore know how they work and their commitment to ethical practices.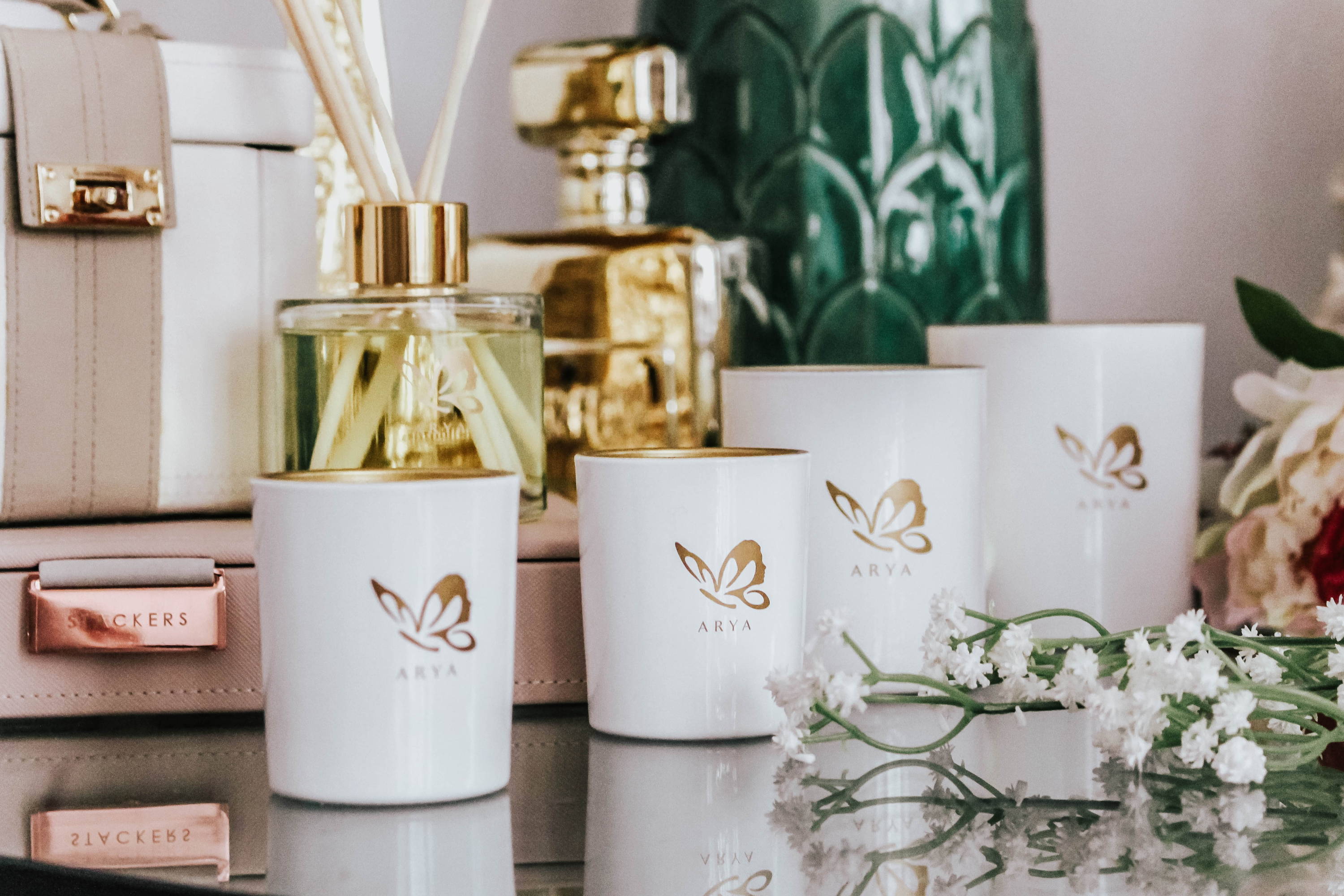 What is your favourite fragrance in the collection and why?
Jenny: I'm happiest in the forest. So, my favourite is Vetiver, Rosewood, & Pine. This scent also contains cedarwood and eucalyptus, so I just love the fresh scent of pine & eucalyptus, along with the deep earthiness of cedarwood.
Lina: Although I love forest walks as well, my choice of fragrance is Ylang Ylang, Patchouli and Neroli. It's bold and cheerful and reminds me of exotic summer days. Because it has an excellent scent throw, it works beautifully in large spaces as well.
What do you look for in other brands that you support?
We look for brands that like to give back. That can look like a lot of things – Giving to charity, creating an eco-friendly product, or just something innovative that makes the world a better place. There are so many businesses doing incredible things around the world right now, and that gives us hope.
What has been the most surprising part of running your own sustainable business?
I think we've been most surprised by how enthusiastic people are to engage with us, and learn about our products/what we do. People have been drawn to our products, but are also very interested in our story and mission. We are this year finalists in the national 'Be the change awards' in the home & accessories category.
Lastly, how would you like to see Arya Candles grow?
Although the candle market is saturated, there aren't really any home fragrance companies that do what we do. So, we'd love to see Arya become a more well-known brand, nationally, for what we represent and our products. We would also like to release a wider range of home fragrance products – Watch this space!