As part of our founder interview series, we speak with Ed Bird from Bird Sunglasses about creating a sustainable eyewear brand, running a business with his family, and more.  
What inspired you to launch Bird? What were you doing before this?

I'd been looking for a way to combine my passion for business, creativity and social purpose. I've always had lots of projects on the go – apart from my day job as the Director of an Education Charity, I'm a drummer and had been working on a product idea for drummers, which involved prototyping in wood – this was when I first realized I wanted to develop a product using sustainable wood that would provide an alternative to the endless plastic tat on the market today. That project reached a natural conclusion, but the idea for Bird Sunglasses came soon after that - creating beautiful, sustainable designer eyewear ticked all the boxes for me and I set about turning my ideas into reality.
How did you first learn about the idea of 'social entrepreneurship'?
I come from a thoughtful family and was brought up to care about the people and world around me – so the passion for social good is not really something I suddenly learned but rather something that's been engrained from an early age. In terms of business, in the last few years a number of businesses have really opened up the social entrepreneurship field, and the internet has made entrepreneurship far more accessible - I've been inspired by people such as Blake MyCoskie – Founder of TOMS and brands like Patagonia. I'm also closely involved in a world-leading event called TEDxExeter, which aims to spread 'ideas worth sharing' and through that have been exposed to some of the amazing projects and businesses making a difference globally today. The social entrepreneurship movement is going from strength to strength as consumers start demanding more from their products – it's becoming far more normal to pay attention to a 'triple bottom line' of social and environmental good, not just financial profit.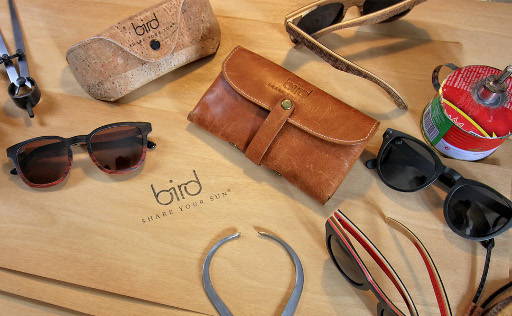 How does Bird work to tackle the United Nations Sustainable Development Goals?
Our business model supports a number of the SDGs. Firstly, directly through our product – we use sustainable materials and encourage thoughtful, 'quality over quantity' consumption - no cheap throwaway glasses in our range, just frames to treasure. So that supports the goal on responsible production and consumption. And secondly, one of the reasons we're so excited about our Share Your Sun partnership with SolarAid is that solar light has an amazingly powerful synergy in supporting a number of SDG goals, such as no poverty, quality education, good health and wellbeing, affordable and clean energy and climate action. Every kerosene lamp replaced by a solar light equates to:
4 people reached
£145 saved in not having to buy fuel
1006 hours of extra study time for students and children
1.1 tonnes of CO2 emissions averted
2 people experiencing better health
Why did you decide to team up with SolarAid in particular?
I knew right from the beginning of Bird Sunglasses that it was going to be a 'more than profit' business model. For me the idea of connecting with a solar charity fell into place very naturally – sunglasses are a feel-good product because we associate it with the warmth and re-energising power of the sun, and solar energy takes that power and channels it in truly life changing ways.
I wanted to work with SolarAid specifically because they have a well-established reputation for sustainable development. They use a uniquely sustainable community distribution model – our support pays for the distribution of the lights, then they set up micro social enterprises which spend time educating people in communities, raising awareness and driving demand, so people choose to buy solar over dangerous kerosene and local practices are changed long term. We were delighted when they loved our products and agreed to partner with us, and we're proud to be the only sunglasses brand to have a solar connection.

Ethical fashion is an extremely broad topic. How do you interpret the definition of 'ethical fashion'?
Ethical fashion means many different things to different people, for this reason we try to steer clear of using this word. Instead we use the words sustainable and purposeful as we feel they are clearer to understand. Our main focus is our Share Your Sun Bird partnership so that every product sold makes a tangible difference in the world, and we also aim to embed sustainability into every aspect of our products, from our FSC wooden frames, to our recycled shipping boxes. Ethical fashion has many nuances – the most important thing is transparency, so customers can prioritise the values that are most important to them.
What steps do you take to make sure that Bird Sunglasses are fairly and ethically produced?
We spent a lot of time researching manufacturers and seeking out those with good reputations and accredited work forces. All of the factories we use are BV audited (Bureau Veritas) and the materials we use are FSC certified. We think carefully about how we bulk ship our our products, for example choosing air freight over ocean shipping as it's less polluting, even though it's more expensive for us. And on top of the SolarAid giving that's linked to our sales, we offset our carbon with them too.
How would you describe the style of Bird Sunglasses? What are your favourite frames to wear?
We create beautiful, design-led frames with the highest quality and attention to detail – they have a designer feel but with a sustainable dimension that's hard to find anywhere else. We combine popular and classic styles with subtle variations and fresh materials and effects. One of my favourites is our Wren, a new take on the classic wayfarer shape. The layered bamboo, beech and sandalwood and aluminium core give it a unique look that has made it a hit with our flock. I'm also loving our new Clarity range which have wood temples and new Bird motif, and cotton-based acetate frames which will enable us to add prescription lenses. As a brand, we're all about enjoying life, exploring the great outdoors and spending time with people – looking good and feeling good.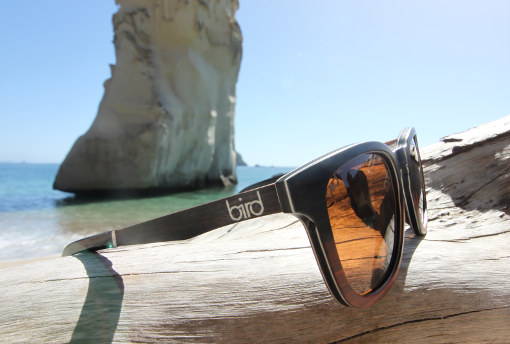 Bird Sunglasses is a family-run business. What is it like working with your family?
We're a creative family so everyone's got skills in designing, making, tinkering with new ideas – that's why it's so fun being able to involve my brothers in the business now – we've been making things together all our lives. Of course there can be challenges in working together, but we've got 30+ years experience in overcoming any creative differences!
If you weren't running Bird Sunglasses, what do you think you would be doing?
That's difficult to say, but I'd probably have multiple projects on the go. I would be unlikely to be sat in an office cubicle somewhere.
What advice do you have for other young social entrepreneurs looking to start a business that creates a positive impact?
Start with what you know and love, but don't be intimidated by needing to be an expert before you get going – it's amazing how much you can learn as you go along. Ask people you aspire to be like to share their experience with you, keeping asking for feedback and collect a group of people you trust around you who can encourage and advise you.