As part of our founder interview series, we speak with Comet Chukura from Glow about solving the fashion and safety dilemma of high-vis gear.
The concept of Glow is absolutely brilliant. How did you come up with the idea to make wearable light reflective accessories?
It initially came about as a response to the distinct lack of fashion led high - vis clothing available for commuter cyclists. While there's no shortage of performance driven high – visibility wear there's a woeful selection of options for the fashion conscious cyclist / runner / walker / human, we wanted to offer a remedy to this fashion + safety dilemma.
Out of various light reflective materials, why did you choose to weave glassfibre into your collection, and does this influence the texture of the garment?
Glassfibre is the easiest to apply, most readily available and most versatile form of reflective material suitable for application on clothing. It's also a sustainable material as it is primarily made up of glass.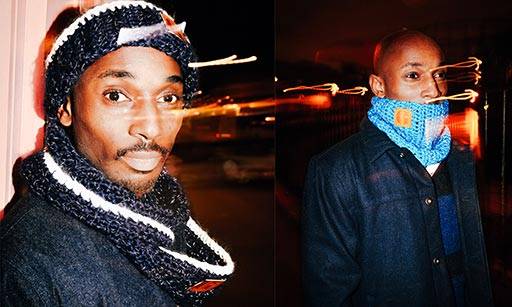 You offer to repair small issues or replace a label for free. Why is it important to you to offer this service?
We believe in mending things that can be mended, in particular to optimise the value for money we offer our customers. We believe the only way to remedy the throwaway consumer culture is by offering consumers a viable alternative that takes the pressure off of them and eases their consumer journey. We want our products to last and we're aware that ware and tare can eventually take its toll and where we can avert its effects, we want to.
In addition to keeping people safe, how does Glow empower women in London?
Our pieces are handmade by women from disadvantaged backgrounds, creating change in their lives by paying them the London Living Wage to create the collection. Our highly skilled makers are empowered and supported to be part of the making process in a meaningful way.
It is clear that Glow is a social enterprise with strong social missions.  What role do you think businesses can play in furthering social and environmental goals?
This is something that we're really quite passionate about as all businesses have a responsibility and an entirely vital part to play in making real and long-term social change in our society. We think every business should endeavour to build social action and change into a company structure that goes further than the lip service that sometimes comes with CSR. It's making the little changes at every possible step, changes like ensuring the HR process incorporates necessary adjustments that intentionally allow for people from disadvantaged backgrounds to be placed in meaningful positions of work, an example of this would be working with cleaning companies that pay the London Living Wage and support their staff, such as 'Clean For Good'.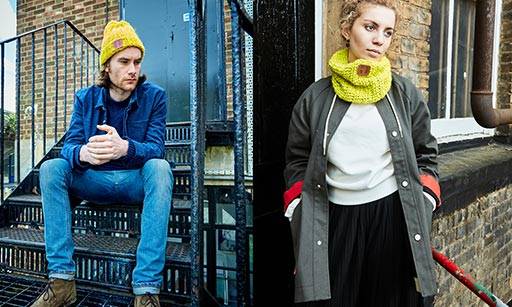 "Ethical fashion" is an extremely broad topic. What does 'ethical fashion' mean to you?
I think it's important to clearly differentiate between ethical and sustainable fashion as often the two get conflated to the detriment of the efficacy of both categories. To us 'ethical fashion' means paying everyone who is part of the production process a fair wage and supporting them in their employment and career, for us we pay a particular interest to working with women from marginalised backgrounds, as we believe inclusion is at the heart of 'ethics'.
What do you look for in other clothing brands that you support?
We look for transparency in their processes and sustainability.

How do you try and live more sustainably in your own personal life?
Within the simple things, such as not buying produce that is packaged in plastic, using a keep cup, buying ethically + sustainably produced clothing and secondhand where possible and living by the 'Make, Do and Mend' philosophy.
What is your favourite nighttime activity where Glow comes in handy?
Lastly, how would you like to see Glow expand in the future?
We want to develop a full range of fashion forward separates that have high – visibility incorporated into each piece in an easy to wear collection that encourages people to be aware of their visibility at night, whilst providing an accessible and viable option.