As part of our founder interview series, we talk to Charlotte Instone from Know The Origin (KTO) to discuss the importance of knowing where your clothes come from.
What was your main inspiration when founding Know The Origin?
I was studying Fashion Buying and Merchandising at the London College of Fashion when the Rana Plaza factory collapsed in 2013. As a buyer I was studying how to make clothing - all the stages from drawing to shop floor. I had never stopped to think about who made the clothes we were producing. Rana Plaza was a physical symbol of what happens when only profit is measured. I didn't want to be part of that. Setting up Know The Origin was a way of doing what I love (creating clothing and fashion), but also supporting amazing producers on the way.
We love the concept of 'The Foundation Set', which provides the basics for a layered, versatile wardrobe. What are your favourite things to pair Know The Origin pieces with?
Thank you! That's exactly what we were aiming for (good to know we are on the right track!) One of the things I love about the collection is that the pieces can be paired with anything. I wear the Black Cropped Sweater everyday - over jeans/dresses because it's soft, cool and just generally awesome.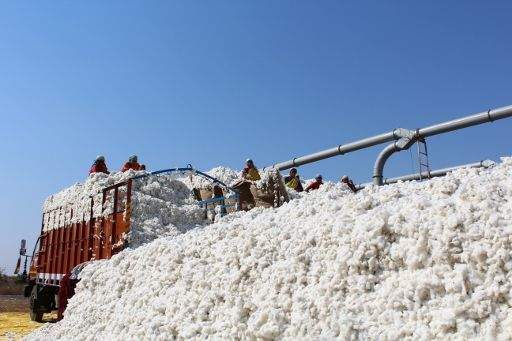 How do you think the 'The Foundation Set' challenges the notion of 'disposable fashion' that is so common in the Fast Fashion industry today?
Well, we didn't want any of our pieces to be a 'one trick pony' that you can only wear with 'that skirt thing I wear sometimes' but instead pieces that you wear and wear again. I think what the fashion industry has tricked us into believing is that clothes have an expiration date. That after being seen wearing something a couple times, or once, there is new stock on the high street, that you have to throw out your clothes and replace them. But we all have that favourite item that we hold on to - so why can't all of our wardrobe be that. The Foundation Set is about quality, stylish fairtrade and organic pieces that you can match with anything and won't want to throw away.
You have a very reasonably priced range and have proven that you don't compromise on ethics in production. What do you think the main barrier is in preventing better industry standards throughout the fashion industry?
Big question! A lot of things really. One of the main reasons is because the industry has grown so rapidly that exploitation is almost built into the system. When we were researching our supply chain we realised how difficult it is to be able to know exactly where every component of the garment comes from, every last fibre. In the fashion industry, there is very little transparency. Orders are placed based on speed to make the most profit, without really knowing where, and who, will be handed the responsibility of producing them - and in what conditions. We partner with our producer groups to create something great - relationships and trust. We openly communicate and have total transparency with our suppliers - so everything is out. The main lack of transparency and accountability is really holding the fashion industry's ethical standards back.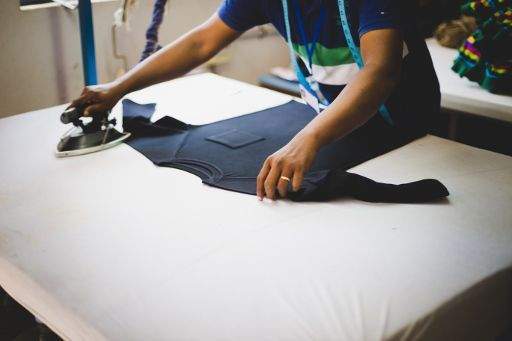 You take a photographer with you every time you visit one of your supply partners in India. How often do you travel there and why is this so important to you?
We go a couple times a year! Well honestly - it's a lot of fun! Who wouldn't want to visit India whenever they had the chance! I think it is important to us though because we want really good relationships within Know The Origin, with suppliers and with the people that actually work in the cotton fields and factories. Having those relationships not only reminds us why it is worth the struggle to not compromise on ethics, but also because it creates trust! We know how amazing our suppliers are and the people that work there because we get to chat to them and see how passionate people are! Now whenever we look at our garments we are reminded of the people and the stories that make them.
What is your favourite part about visiting your partners in India?
Talking! I am an extrovert so being able to go to meet loads of amazing new people each time is addictive! Chatting to the people who started up these amazing factories that also support the local community is amazing. It really reminds you how many good people doing incredible things are out there. Then we get to hang out and talk with people that work in the cotton field or factories. When else would we get the chance to do that! Extra bonus when all of this is topped off with indescribable food (that I still dream about!)
What do you see as the greatest social impact of KTO?
Well it's that in India people are being supported and getting recognition for the incredible work that goes into making garments. The impact of that is hopefully endless. People are able to be in control of their lives, support their families, protect the environment and make a life for themselves. In terms of back here in the UK, I hope Know The Origin helps people see that they do have power to not buy into exploitation and pollution. People can be more in control of what they choose to support, not having to compromise on price, style or ethics.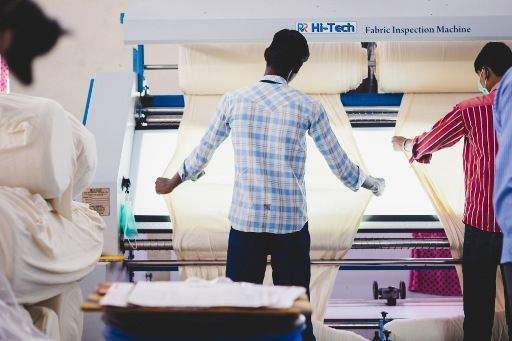 What does 'Ethical Fashion' mean to you?
Well it used to be a synonym of 'ugly frumpy expensive clothes!' Now that's definitely changed! I think what Ethical Fashion means to me is simply: fashion as it is meant to be. Fashion that doesn't exploit people and the environment but supports them. Fashion that doesn't settle for anything less than being beneficial to everyone in the supply chain.
What do you think are the first steps in having larger corporations embrace transparency and accountability throughout their supply chain?
I think one of the first steps is showing that the Know The Origin model of ethics and transparency works! Larger corporations have too many fears and excuses to not embrace transparency and accountability. They need to be shown it can be done and still be profitable! Also I think customers need to start asking more questions. If we are all holding corporations accountable for not knowing where their product is produced then they have to start responding.
What is your advice for those who want to feel prouder about the clothes they wear?
Make your next buy ethical! Sometimes it requires more effort but it's completely worth it. You can find amazing items and when people compliment you on them (which they will). It opens up a conversation where you can be proud that your clothing has supported someone else and the environment! If you're needing more inspiration definitely watch The True Cost - you'll never turn back!