As part of our founder interview series, we speak with Charlotte Bingham-Willis about the origin of Belo, and their mission to feed goodness into the world.
What inspired you to launch Belo and what were you doing before this?
Maria and I have been friends ever since Maria came to the UK to study English at my school for a year when we were only 16 years old! We instantly bonded over our love of people and fashion. Our friendship lasted many years although it was mainly long distance. We had both wanted to go into design but like most people do we ended up in two quite different careers – Maria in Finance and myself as a physiotherapist. Maria left finance to follow her passion into fashion and started two successful clothing brands, but still felt there was something missing – she wanted to help the people of her city more.
2015 was the year of change, I decided to go on a Latin America adventure where I had the opportunity to volunteer as a physiotherapist for a charity in the slums of Bolivia for children with brain injuries. The Charity did incredible work with what they had – but it shocked me into the realisation of how lucky we are in the UK to have opportunities for health care, food, education and easily accessible transportation to get to school. I felt like I couldn't return to my day job, I wanted to do something to give people opportunities. I met with Maria – just before returning home and we discussed both our experiences. Over a cheeky cocktail we decided we wanted to use our love of fashion to make a difference first of all to the people of Marias home city and then hopefully more globally.
We love the name Belo, and the sweet hummingbird and flower in your logo. How did you come up with this name and design?
Thank you so much for your kind words! We wanted a name that reflected the Brazilian heritage of our company but was easy to pronounce in English (I am still Struggling/working on my Portuguese!). BELO is the name of Maria and the artisans' home city, but also, in Portuguese, means beautiful. Beauty comes both from inside and out and our aim is create a beautiful life for everyone around us.
The hummingbird is such a common bird in Brazil and South America. And it symbolises the enjoyment of life and the lightness of being.
Through Belo, we invite you to enjoy the sweetness of life, lift negativity and express love by being kind and doing good.

Leather can be quite a controversial material. Do you think there is such a thing as 'ethical leather'?
We believe that, unfortunately, there is no perfect material. We try to be as sustainable as possible using the materials available in Brazil. That is why we recycle what we can and turn them into beautiful bags. The leathers that we use are all from the South of Brazil – so there is no impact on the amazon rainforest. We believe in using leather rather than the alternatives like Polyurethane as it is a natural source and will naturally improve with age unlike the plastic alternatives. We have dreams of using pineapple leather and other natural sources but the costs of importation to Brazil are high and with our companies aim of helping the community of Brazil – we would either have to inflate our prices or take work away from our manufacturers to other countries. We are however continually working on improving our products and the sustainability. We know we are not perfect, but we are working hard to grow and get better.
How do the Belo designs combat the concept of 'fast, disposable fashion'?
We make products which are versatile, which can be worn many ways, therefore you have one product that can adapt to the different type of events you attend and to your lifestyle. Our bags are designs aren't trend focussed we have designed them to be classic, timeless pieces for your wardrobes that will last.
We also put efforts into making every effort to be sustainable not just with our products, but with our packaging, our market stalls and stationary. For example we use recycled cardboard to make our signs and also our business cards. We use stamps and laser cutting to make old materials into something new and exciting.
Ethical fashion is an extremely broad topic. What is your definition of 'ethical fashion'?
"Ethical Fashion" can be quite a confusing statement. Ethical Fashion for Belo means a long lasting product that is well made and timelessly beautiful, but also a product that is environmentally responsible and made by workers that are respected, appreciated and paid fairly paid. Basically, 'Ethical Fashion' is the combination of beauty, Fairtrade, slow fashion and sustainability. Fashion doesn't need to be fast, seasonal and/or disposable.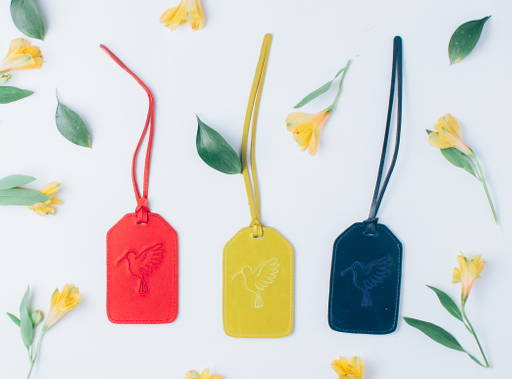 How does Belo support the local community in which your products are made?
We support the community of Belo Horizonte in two ways – we provide employment for talented artisans in times of economic struggle in Brazil. We pay them fair wages for their work and ensure that they work in safe conditions. Secondly we work closely with a non - profit organisation in Belo Horizonte called Casa De Maria who provide a safe space, food, education and a place to wash for the homeless and in need of the slums of Brazil. Casa De Maria relies completely on donations and volunteers to work so we hope to give them stability by donating food. For each bag sold, we donate 6 plates of food and for each travel wallet, we donate 2. At this moment, we have donated 288 plates of food. We hope to continue and grow our mission to feed goodness into the world.
Why is transparency so important in the fashion industry today?
The Fashion industry is one of the biggest industries in the world. It has the power to help people. It also has the power to exploit people as was shown in the Rana Plaza incident a few years ago. We believe that transparency is important because it helps people make informed choices about where they are investing their money. If there was a law enforced label that stated sweatshop made or made by children people may reconsider where their money is spent. Similar to the labels on eggs – people are put off by caged hen eggs, many people want to purchase guilt free eggs – why can't it be the same for fashion?
What do you look for in other clothing brands that you support?
We look for honesty and responsible sourcing of materials/workforce. We'd rather someone say they're not perfect but trying hard to improve their production line or materials that they use rather than being silent. We believe packaging is also a big give-away from a clothing brand - how products are delivered to you can tell you sometimes more about how ethical/sustainable a company is than sometimes their "About us" can. We also love innovation and style. We think sometimes Ethical Fashion can get a bit of slander for not being stylish but there are so many amazing brands popping up all over the place creating the most beautiful products. Hopefully with a platform like Mamoq bringing those brands together will help showcase that Ethical Fashion is beautiful on the inside and out!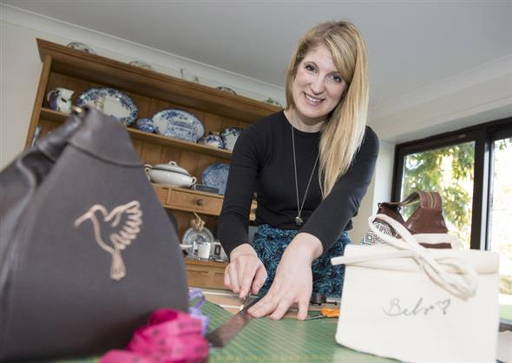 How do you try to live more sustainably in your personal life?
We both recycle and reuse what is possible. If something is broken, we try and fix it rather than throwing away. I have a big love of charity shop shopping/second hand clothing shopping, I recently bought the most amazing 1970's handmade crochet dress! We try and reduce the packaging we use for example we make our own lunches wherever possible, so we don't purchase something in multiple layers of packaging or try and use local sandwich stores that use paper bags instead. These are just little changes and we are not perfect but we try our hardest to be sustainable as possible.
How would you like to see Belo grow in the future?
We dream big. We want Belo to be as big as Cambridge Satchel, Vivienne Westwood and Stella McCartney. We would love to be leaders in Ethical Fashion as we are strong believers in rising and lifting others. We believe that fashion can make a difference and we would love to make a further difference to Dona Nilsa the founder of Casa De Maria. So we can help Dona Nilsa achieve her dream of providing a place for people to get off the street in the slums of Brazil and start getting their life back on track. But we would love to be able to offer this support to other charities around Brazil and the world as we continue to grow. There is honestly nothing that feels better than knowing that Belo is helping get those peoples lives back on track and offering opportunities that we have been gifted with.